DAILY BARK
Mount Dora is a very dog friendly town. It is a great place to visit for the day or the weekend. Visit The Mount Dora Chamber Of Commerce for a complete list of local festivals, Mount Dora Events, (please note they DO NOT allow dogs (not even ours) at any of the festivals), Places to stay in Mount Dora with your pet, as well as a great dog park. The Mount Dora Chamber of Commerce always has the current listing.
Are you in need of finding a 4-legged friend…always check out your local animal shelter or some of these breed specific rescue groups.  Our personal Favorite Animal Shelter is the Leesburg Humane Society . They are some of the most carting people we have met.  This is a No Kill Shelter, so many of these animals find a Forever Home at this wonderful facility.  They survive on volunteers and donations, so please help in anyway you can!
Then when you have a friend, here is a fantastic vet to take them to… PARK AVENUE ANIMAL HOSPITAL . They are located in Apopka and are some of the most caring people we have met. They realize that your pet is part of your family!
We also have a fantastic vet that will provide Private In-Home Pet Care…her name is Dr. Linda Schnars…her practice is Veterinary Health Services
The love of a dog is a truly a blessing! Unfortunately our time with our 4-legged friend is all too short. Please take a moment to read this poem written on the loss of your beloved pet –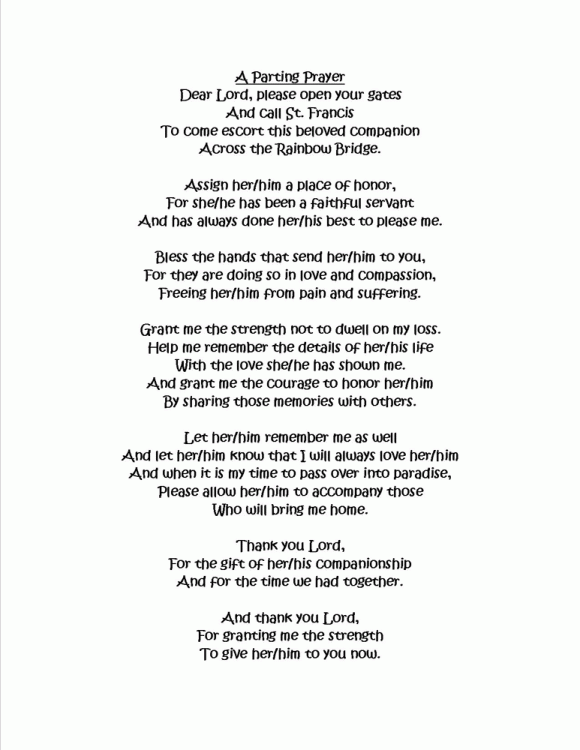 – it will help ease the pain you might feel when it is time to let go!